Maintenance Technician
Maintenance Technician
Hotel Co 51
Berlin Area +
What is required?
Experience in the fields of mechanical engineering / electronics
Good communication and organizational skills
You think economically
Able to work well in a team
Good command of the German and English language
Venturous, humble, helpful and approachable
What will you get?
€2.600 - €3.100 gross per month (based on fulltime contract)
40-hour working week
25 vacation days
Access to Marriott's Digital Learning Zone and in-house training opportunities
What will you do?
40% Carrying out room controls
20% Carrying out house controls
20% Carrying out ground controls
20% Contact with external companies
This vacancy has been created based on interviews with employees to help you get a realistic preview of the job.
Vacancy
As Maintenance Technician at Hotel Co 51, you are responsible for keeping the property of the hotel in good condition. You are in charge of all the machines and the fire, air and water systems and make sure that all safety criteria are being met. You do this by carrying out daily room controls, house controls and ground controls.
Based on a checklist, you check all the machines and systems in the rooms and if necessary you take care of repairing things. You also do this for the outside area of the hotel, by checking everything on the roofs, the garden and the parking place. You also check whether everything looks nice and clean. When you can't repair something yourself, or you don't have the rights to do this, you call in external companies to carry out these tasks.
You are part of a team of Maintenance Technicians who all work in a different hotel. This means you work independently in the hotel that has been assigned to you, but you can always contact one of the other Maintenance Technicians for help.
For this position it is mandatory to have an eligible visa to work full-time in Germany: we do not sponsor visas for this role.
If you enjoy performing a lot of different tasks during the day, and like the challenge that some tasks come up very unexpectedly, then this is the job for you.
Working week
Maintenance Technician

On an enjoyable day, the checks run smoothly and you have a successful meeting with an external company about a major repair.
On a less enjoyable day, there are a lot of rooms empty for longer than 72 hours, so you have to do a lot of preventive tasks, which takes a long time.
07:00

08:00

09:00

10:00

11:00

12:00

13:00

14:00

15:00

16:00

17:00
For a major repair, an external company must be called in. How do you proceed?
Firstly, you discuss with other Maintenance Technicians how the issue can be resolved. Then you start approaching external companies. You always approach at least three companies, who then make a proposal. You choose the two best ones, send these to your Hotel Manager and together you choose the best option. After this, it is your responsibility to maintain contact and make sure the repair is done properly.
Growth
At Hotel Co 51, you get the opportunity to follow in-house training programs. There are also promotion and career opportunitites in the hotel and within the hotel group, as well as cross-national experience opportunities through transfers.
Working at Hotel Co 51
Hotel Co 51 is one of the largest franchisees of Marriott International, now operating in eight countries, with 40 hotels, hosting an average of two million guests a year. We are a fast-growing operator, aiming to break new ground with our sustainable, feel-good and people-centred philosophy. By putting people and the planet first, we aim to create a comfortable, memorable stay that our guests want to experience again and again.
Headquarters in Amsterdam

Active in 8 countries

1.000 employees worldwide

50% / 50%

Depends on job and department

Remote work negotiable for office positions
Gallery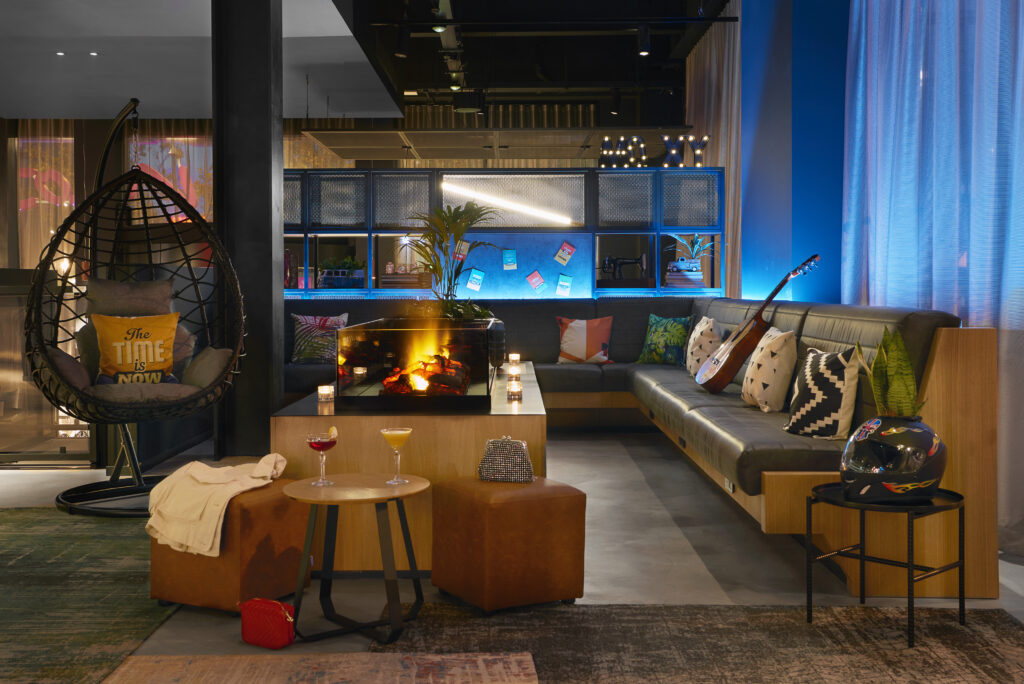 Application process
First job interview
Second job interview
You got the job!